Welcome to the Editarians Blog
The Inkpot is our forum for dipping into the expertise we have amassed over the years and sharing it with you, our readers. We want to inform, elucidate, educate—and perhaps inspire—you on the nuances of academic writing (and everyday writing, too!). Plus, we have a ton of hacks and tips that can make the process much quicker and easier.
Writers tend to stumble in the same places. We're here to remove roadblocks and make molehills of your mountains.
Ask Us Anything
Are you struggling with a particular aspect of APA Style? Having an intractable argument with a coworker over a question of grammar or punctuation? Just wondering in general how to write something better?
Submit your questions to The Inkpot! Stop struggling and get an answer you can trust.
Warning: Reading this blog may keep you youthful. It may reduce your stress and the frequency with which you furrow your brow while writing. In extreme cases you may jump around happily shouting, "A-ha!"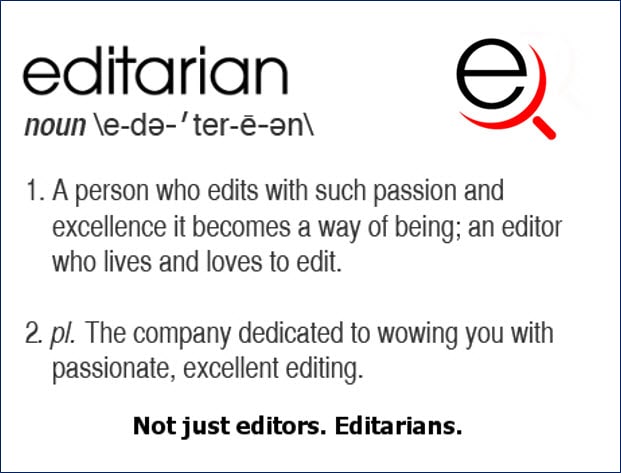 With this blog, we hope to provide insight and motivation to help you write your papers more easily, more accurately, and more confidently. In addition, we'll share tips on everything from creating a system for collecting references, to overcoming procrastination, to remembering grammar rules.
read more